J Carlton houses are made of resin instead of ceramic and are generally a bit smaller than the Gault Original (ceramic) houses.
A key difference between the ceramic and resin houses is that the ceramic houses were entirely made by hand; each one was unique as the window styles, doors, business name and other aspects of the pieces was different on each one of the same model. The resin houses are made from highly precise molds and therefore each one of the same model are identical.
Before the J Carlton brand arrived, they were manufactured for a short period (early 2000's) under the brand name "Dominique Gault" with a 6 digit model number. Later they were called "J Carlton by Dominique Gault", still with a 6-digit model number, like this one: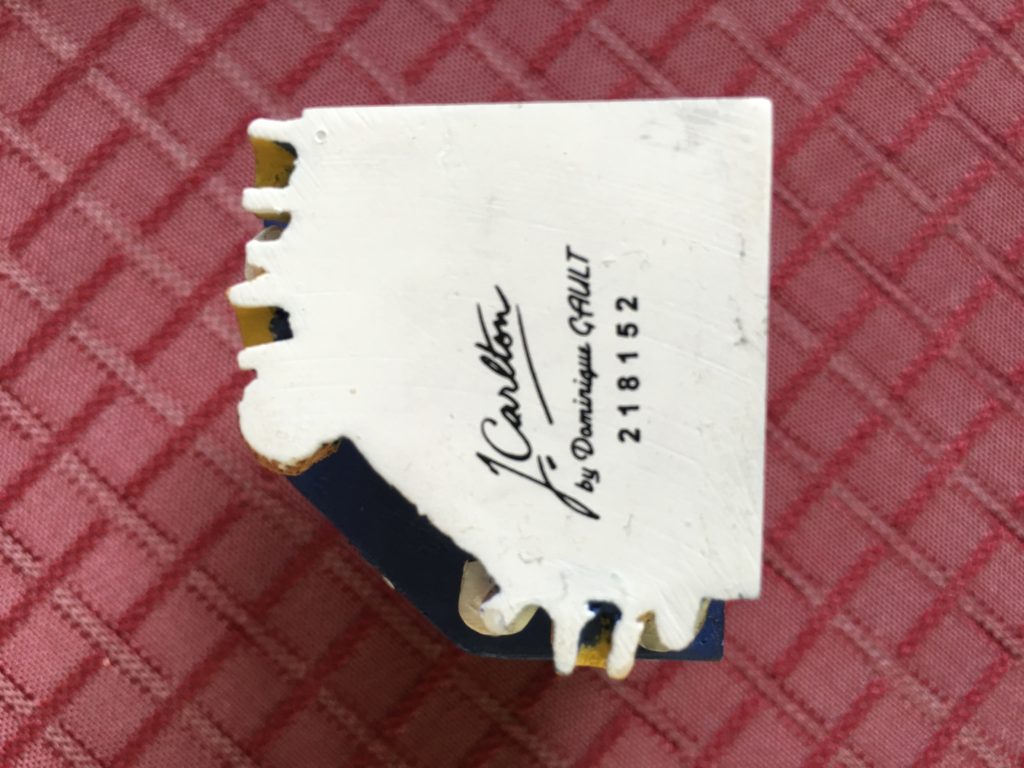 Then they became just "J Carlton" and still have a 6-digit model number, like this: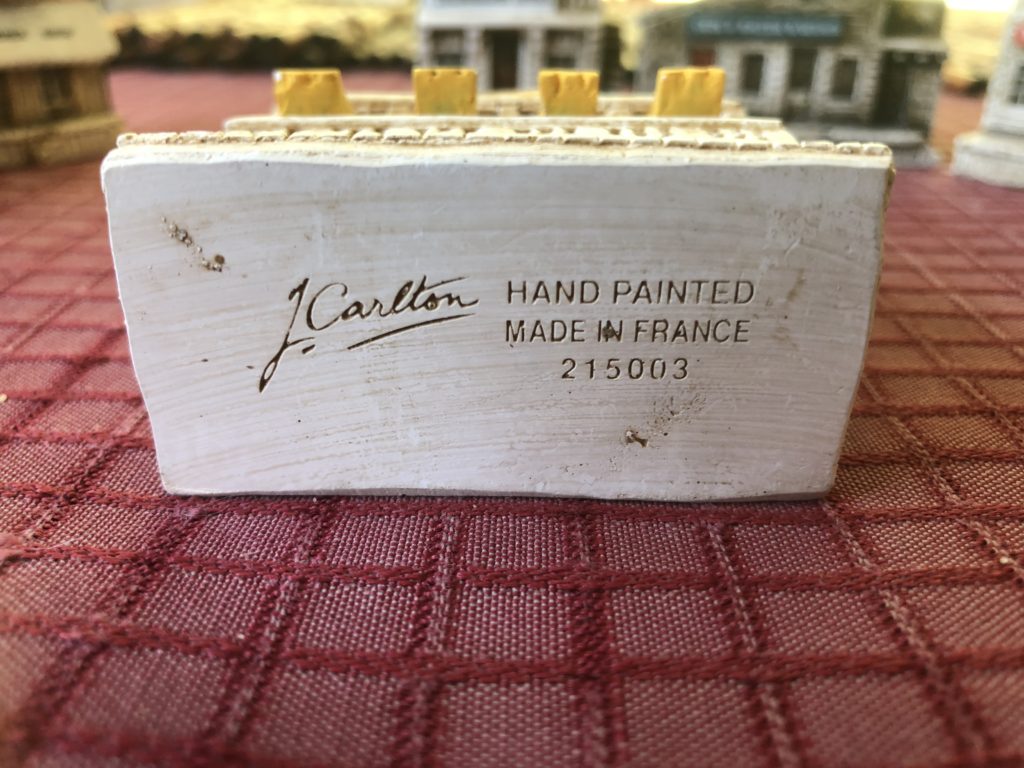 Initially the J Carlton resin houses included several series such as Provence, Paris, Alsace, Belgium and many more; even some unusual pieces like the American Wild West. Here's a photo: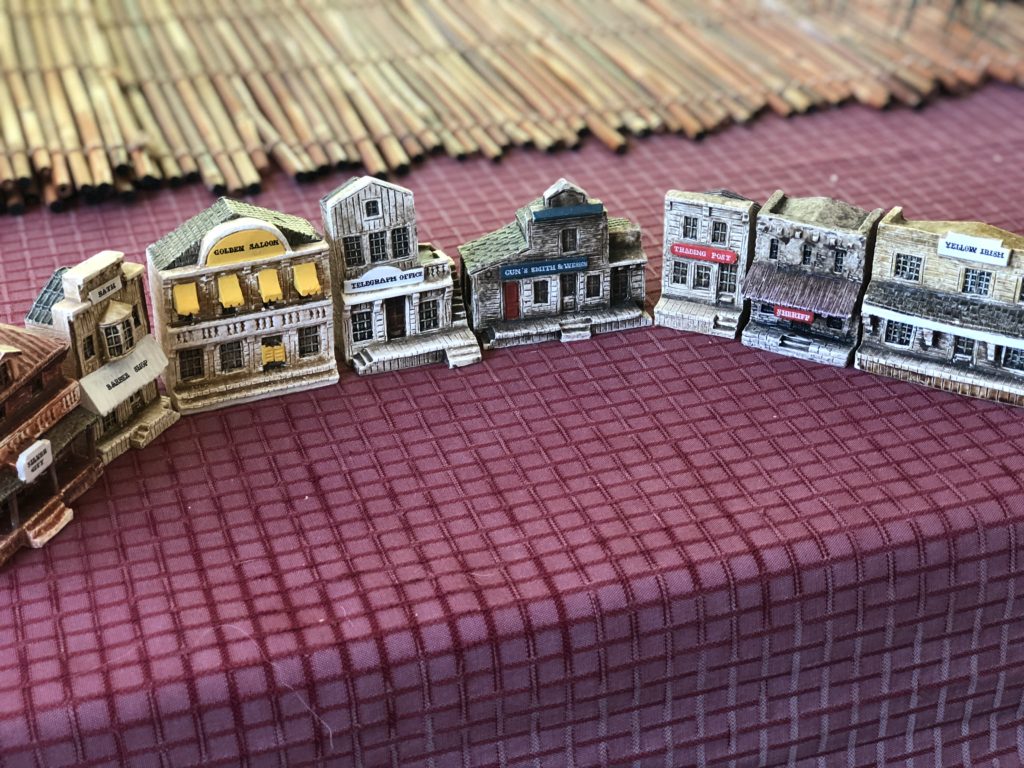 The J Carlton houses are wonderful collectibles keeping the love for these miniatures alive as they are still being made and sold today but only in the Provence and Paris series. The accessories (figurines, trees, etc.) are also available.
You can see and purchase the items at the following website (which is not affiliated with this website): https://jcarlton.fr