Gault Original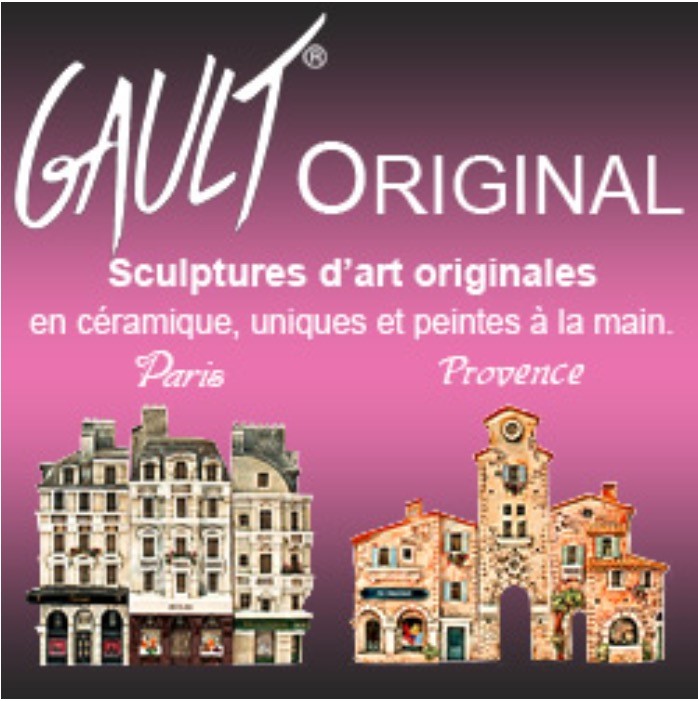 This page details additional information about our ceramic houses. Visit the About Us page for our history.
Additional Gault Original Information
The Gault Original houses are those made of ceramic. Each one was entirely made by hand. Each model of a house has differences; the shape of the building is the same but the windows, doors, chimneys, and other aspect varied. This is what makes the ceramic houses special – each piece was unique. Here's a picture from the book mentioned in the Gault History page illustrating the variations within one house model: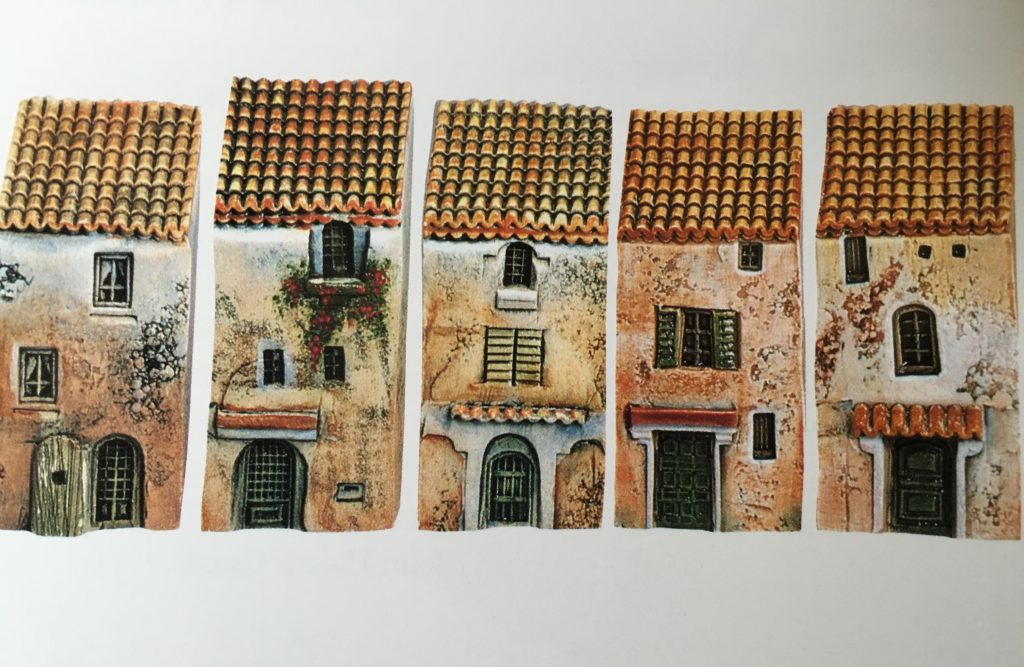 Looking at the at houses in the photo below (two Provence and two Paris houses), you can see that are the same model (same shape) and roof style, but vary significantly in all other architectural aspects.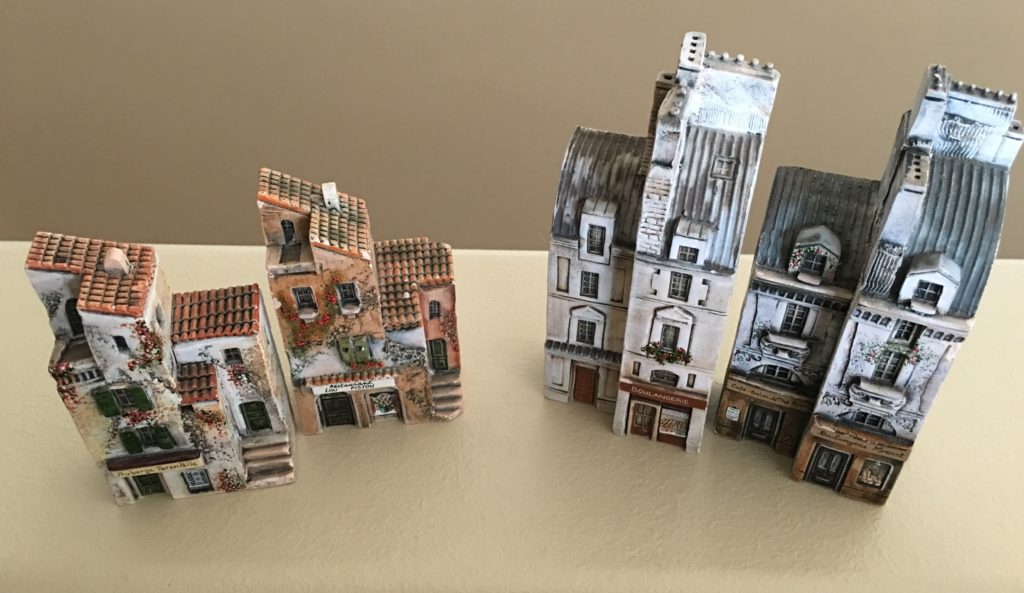 The Gault sculptors used more that 3,000 stamps to create the look of each pieces with different styles of windows, doors, and other architectural details.
The roof style and coloring is generally distinct based on the series, illustrated above by the tile roof for Provence and lined roof for Paris.
While houses of Provence and Paris were the main series, several others were created (visit the Gault Original page for more information). Japanese tourists were very fond of the Gault houses and in fact a lady name Natsuyo Nogawa wrote a book titled Gault-House Miniature Ceramic published in 1991.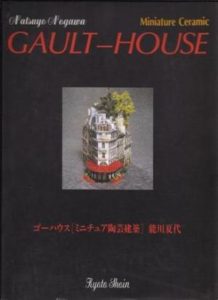 At the time of the book (1991) there were 8 cities or regions for Gault houses: Provence, Paris, Alsace, London, Amsterdam, Rome, Venice, and San Francisco. See the Gault Original page for more pictures from the book.
Here are sample photos of the book, which has great images if the first 8 series available in 1991: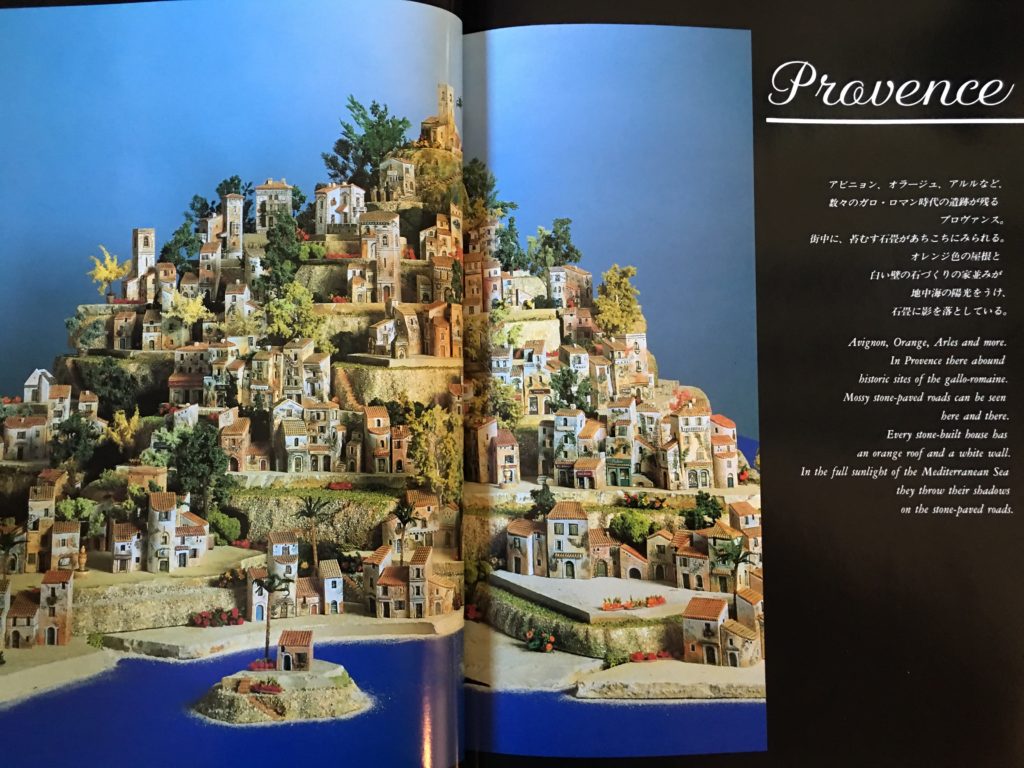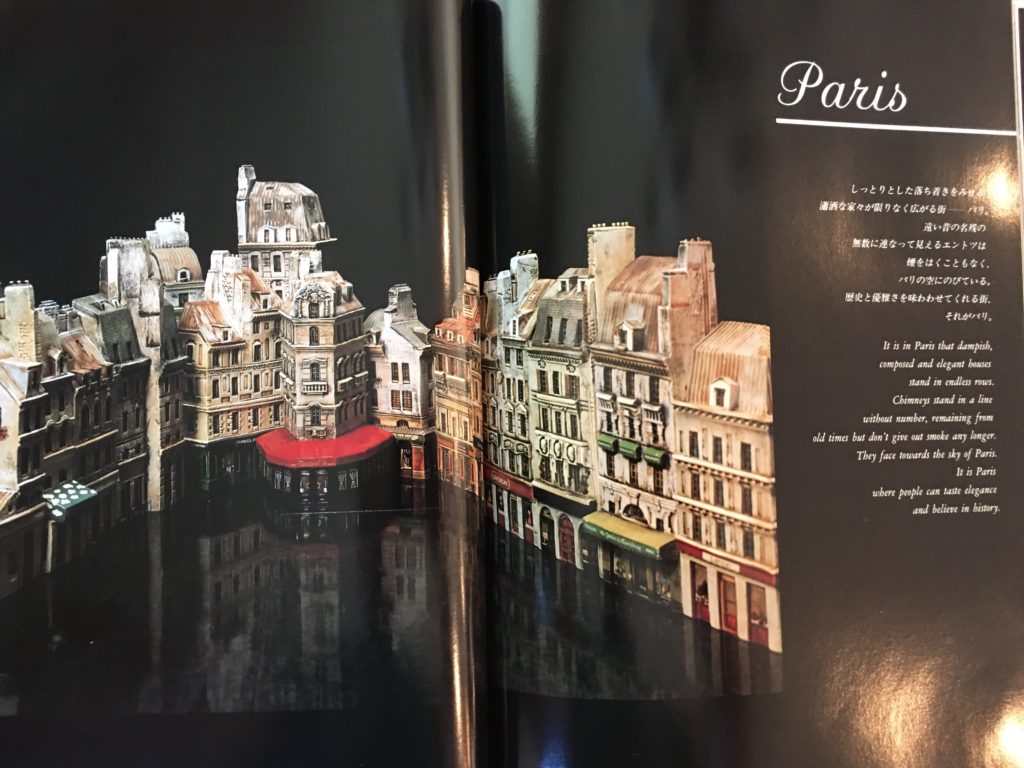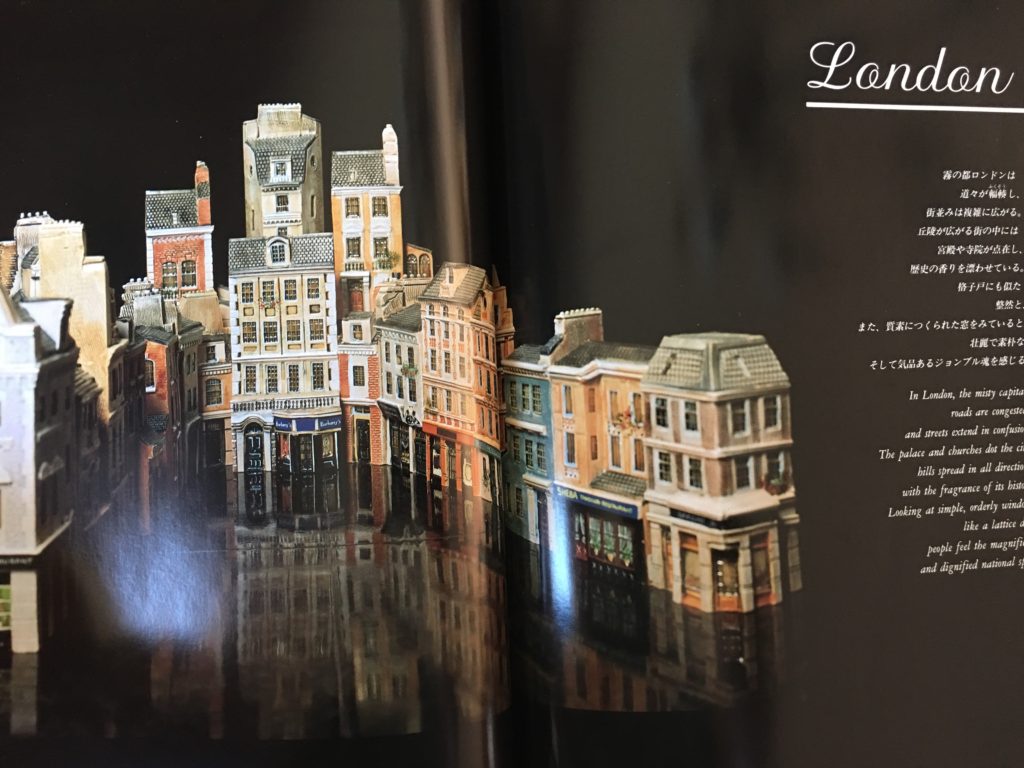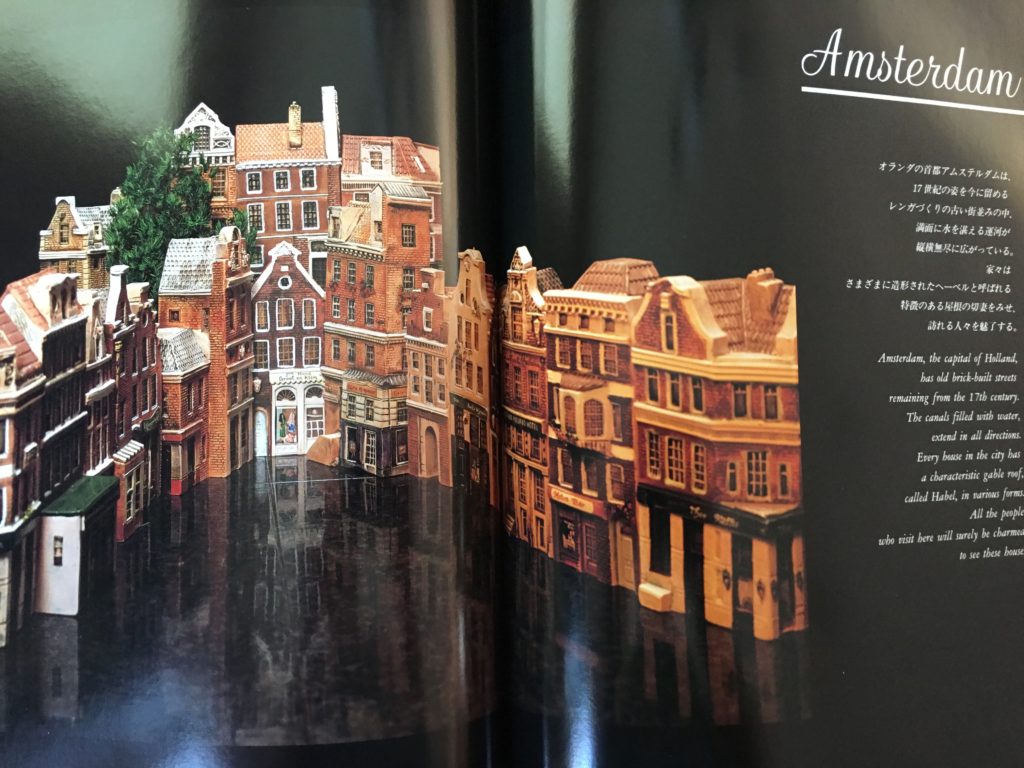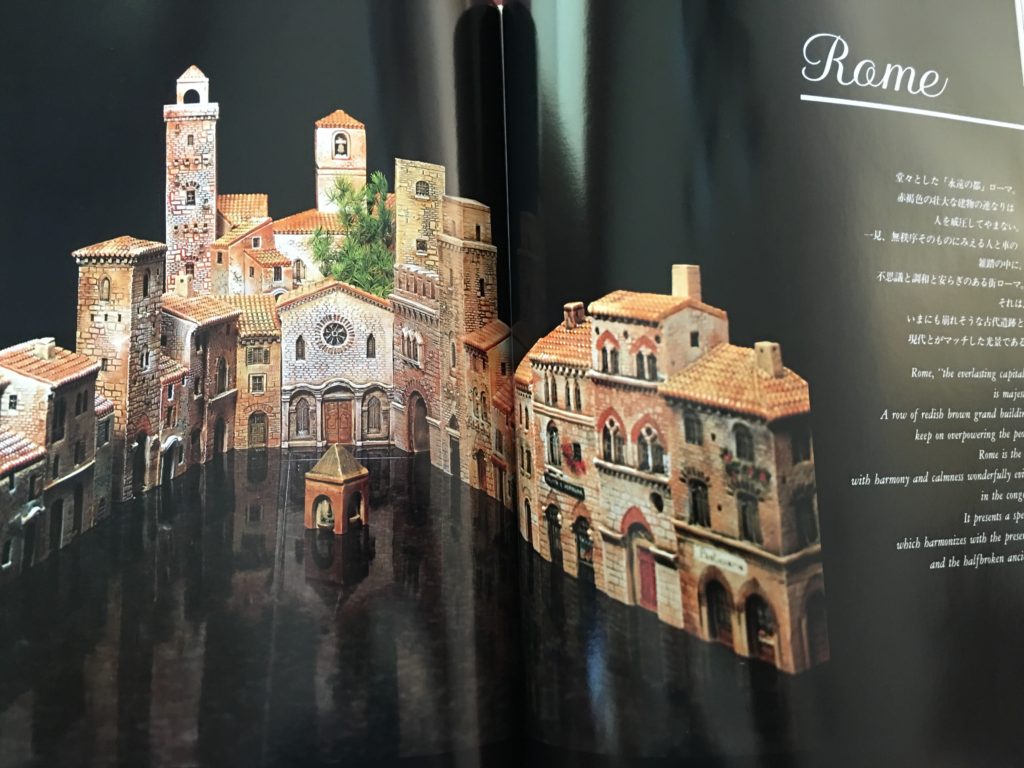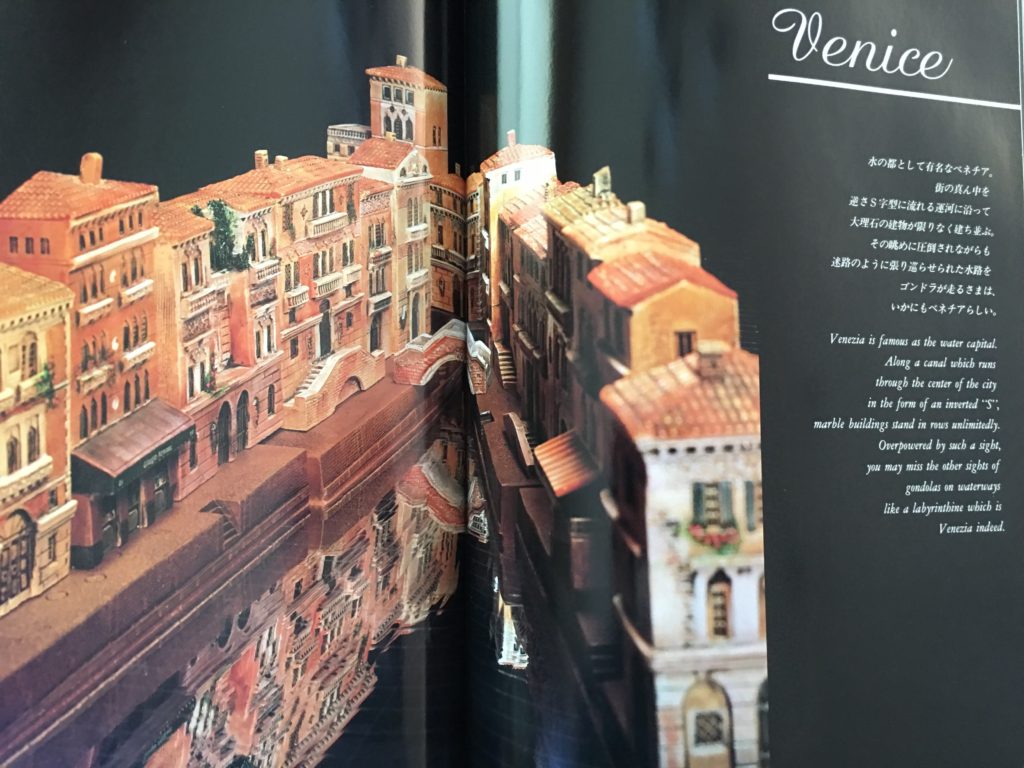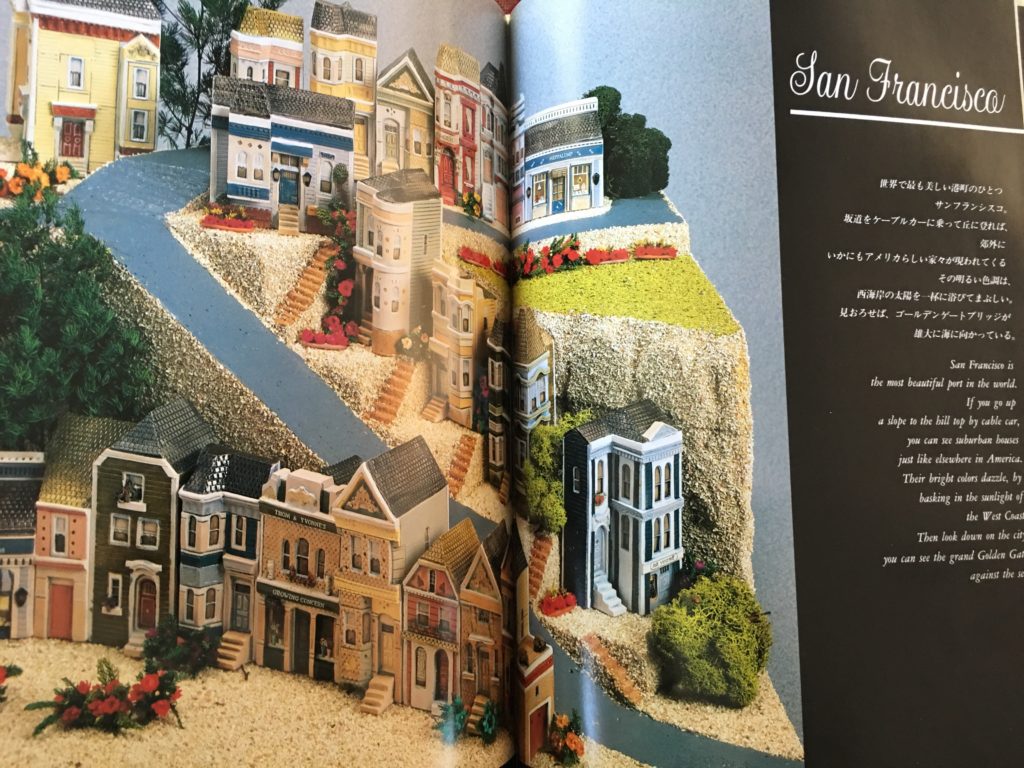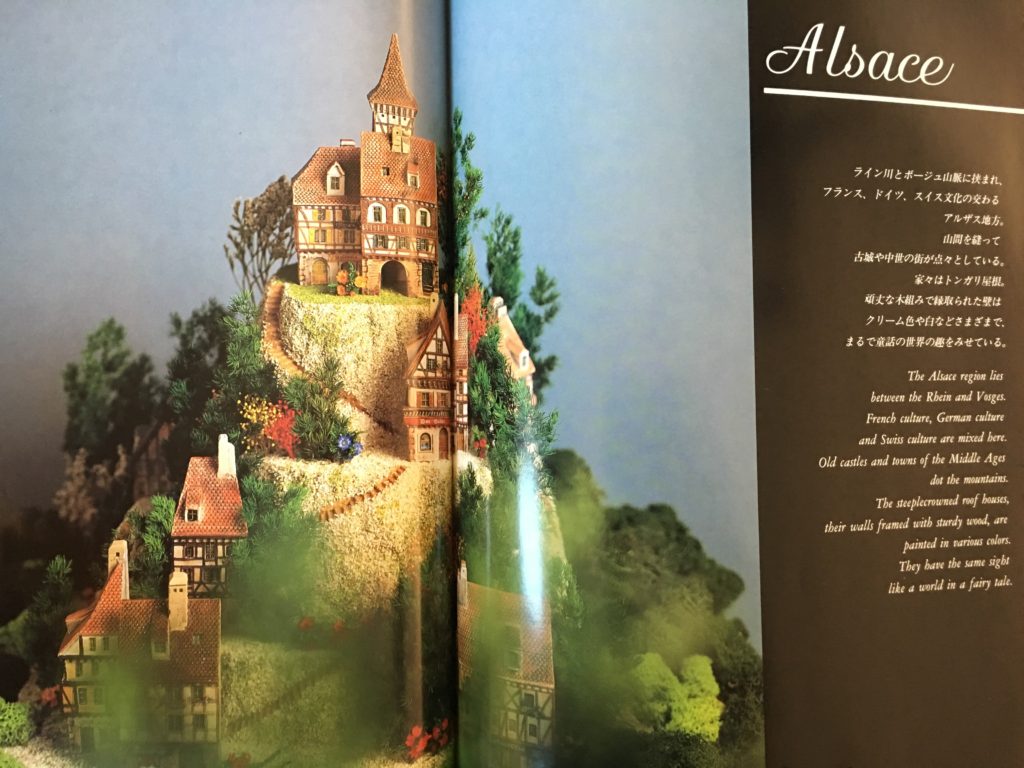 There were also neighborhood sets so that collectors could aim to create specific scenes. Here are two examples of the sets for Paris and San Francisco: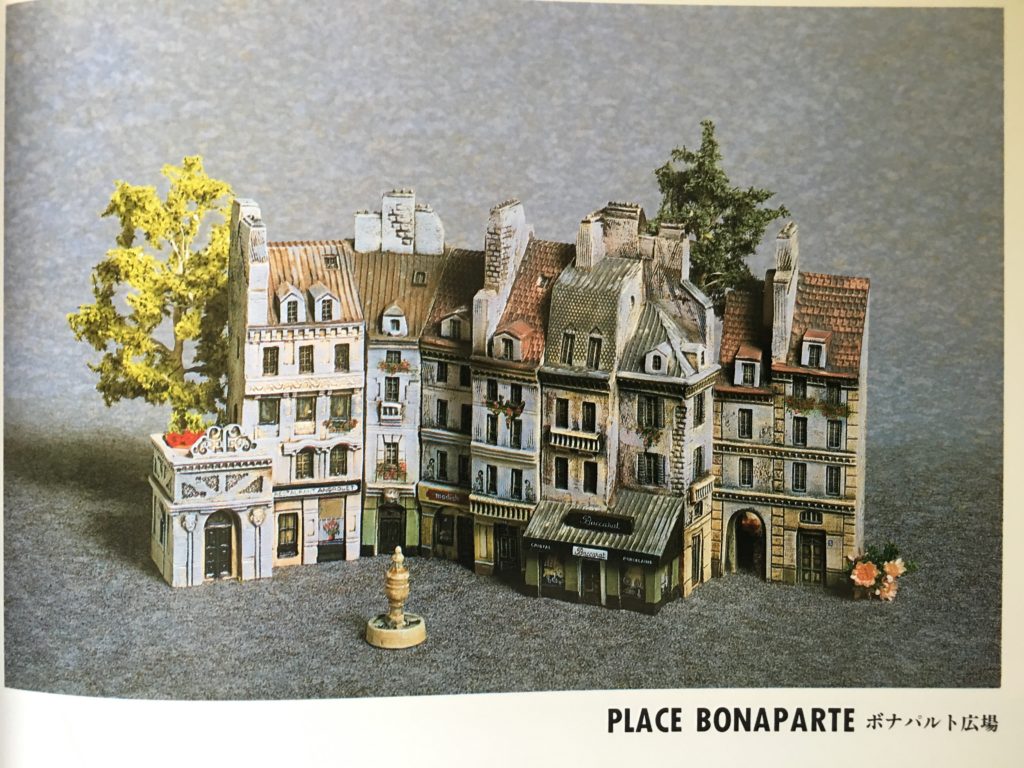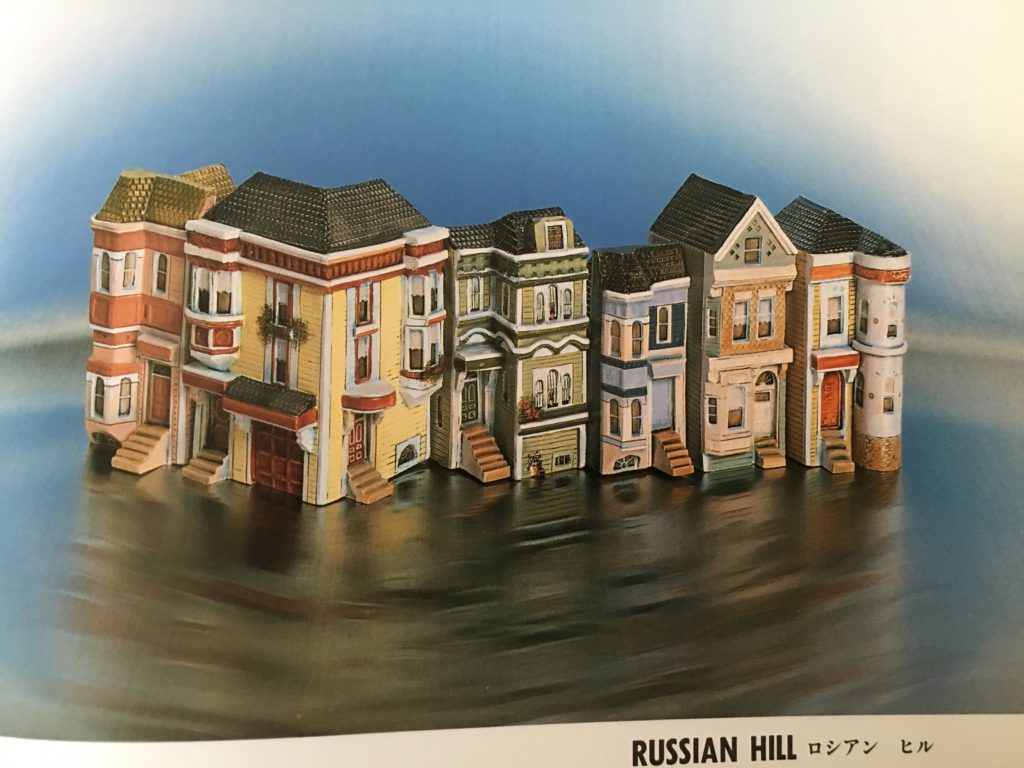 More series were created after that:
France: Corsica (Corse),  Brittany (Bretagne) and a few houses from Toulouse
Italy: Tuscany (Toscane), particularly San Gimignano
USA: Some traditional American houses and at the request of Walt Disney, Main Street Disney
There were also a few houses for Vienna, which in Dominique's opinion are of a rare beauty. Here's a photo: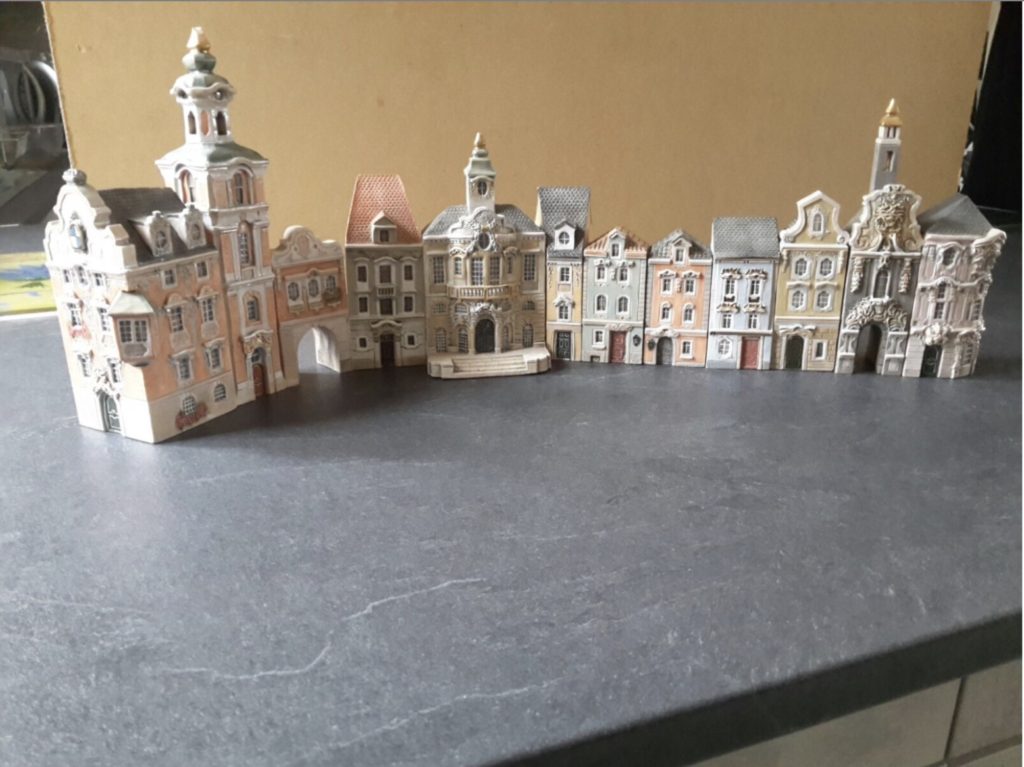 Some pieces are very rare, which some are more easily found. Provence houses for example were made in greater numbers over time than other series, following by Paris houses.
The value of each piece is all over the map; the more elaborate pieces of course tend to sell for more.
Feel free to contact us if you have questions about the Gault Original houses!