Gault Original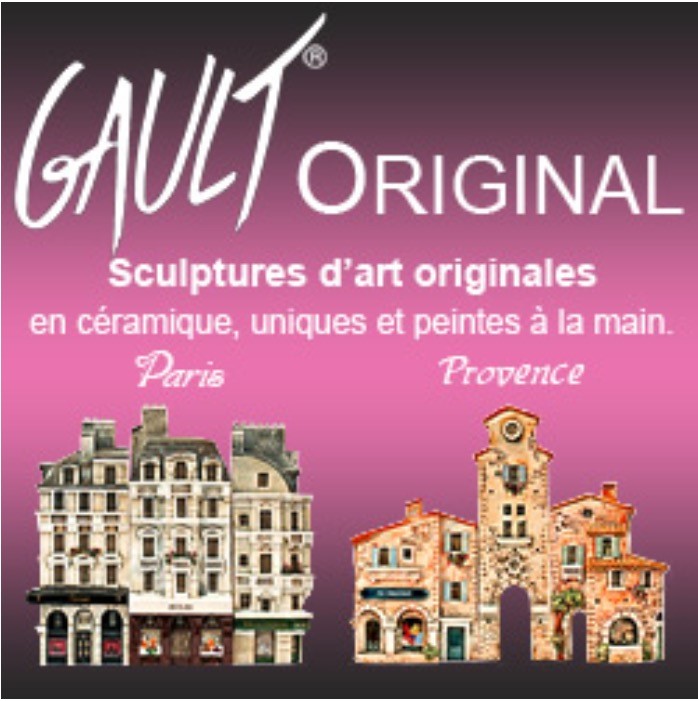 The Gault Original houses are those made of ceramic. Each one was entirely made by hand. Each model of a house has differences; the shape of the building is the same but the windows, doors, chimneys, and other aspect varied. This is what makes the ceramic houses special – each piece was unique. Here's a picture from the book mentioned in the Gault History page illustrating the variations within one house model: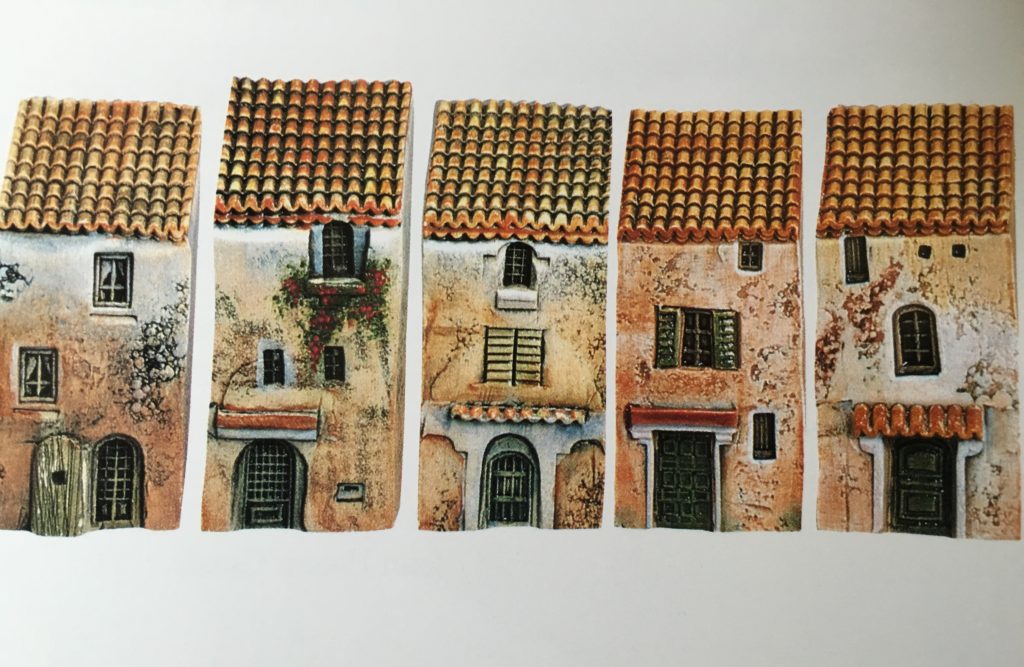 Knowing this, I looked at the Gault ceramic pieces that I own and realized that I own two versions of the same model in my Paris collection and in my Provence collection. As you can see from the photo below, they have the same shape but vary significantly in the other aspects.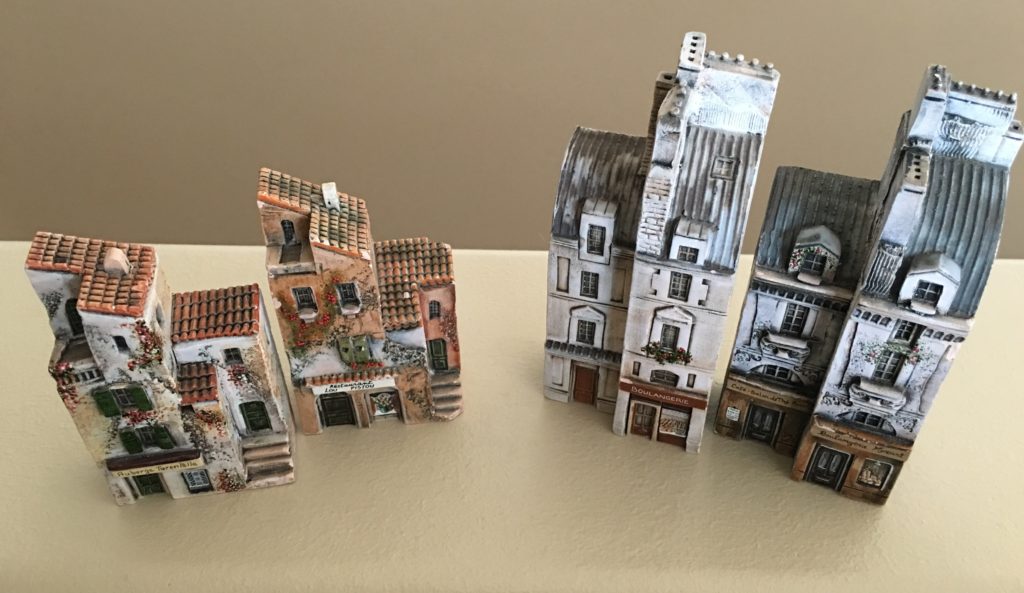 For a long time I was under the impression that there were only miniature houses of Provence and Paris, which was quite wrong. I read in a few places that Japanese tourists were very fond of the Gault houses so I performed some deeper internet searches through Japanese sites. I discovered that a lady name Natsuyo Nogawa wrote a book titled Gault-House Miniature Ceramic published in 1991, which I was able to find one and purchase it, but they are quite hard to find.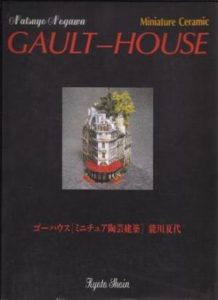 The biggest revelation to me in this book is the 8 regions or cities, along with the details of the sets of buildings within these regions or cities. At the time of the book (1991) they were: Provence, Paris, Alsace, London, Amsterdam, Rome, Venice, and San Francisco. See the Gault Original page for more pictures from the book. More series were created after that:
France: Corsica (Corse),  Brittany (Bretagne) and a few houses from Toulouse
Italy: Tuscany (Toscane), particularly San Giminiano
USA: Some traditional American houses and at the request of Walt Disney, Main Street Disney
There were also a few houses for Vienna, which in Dominique's opinion are of a rare beauty.
Here are sample photos of the book, which has great images if the first 8 series available in 1991: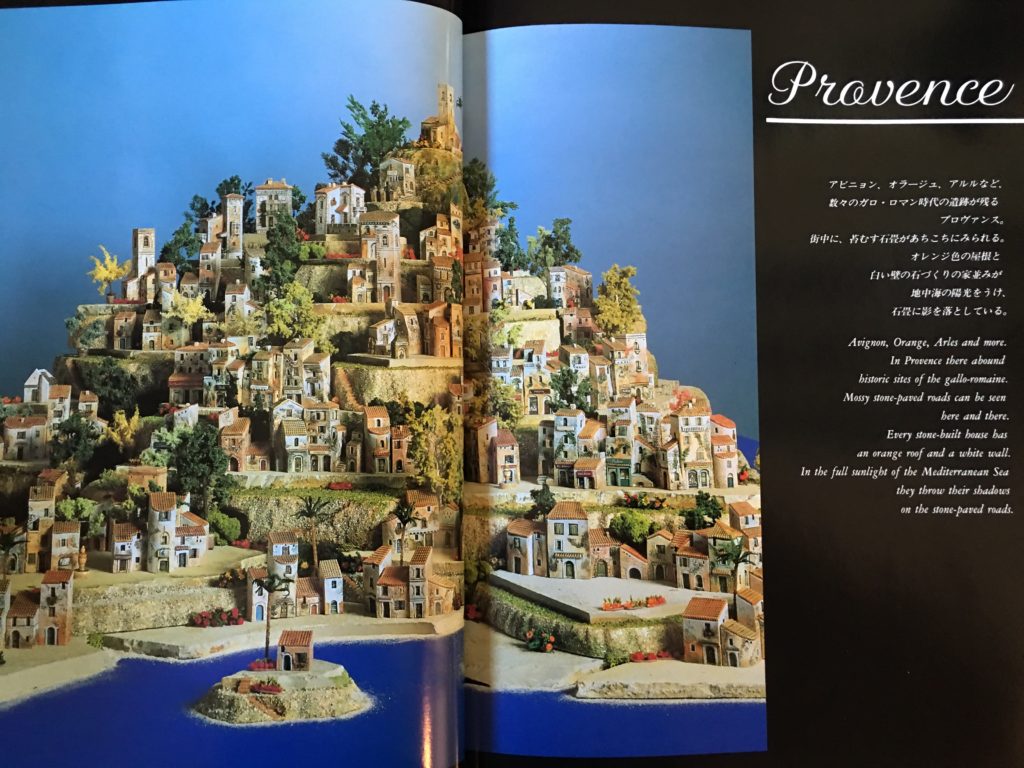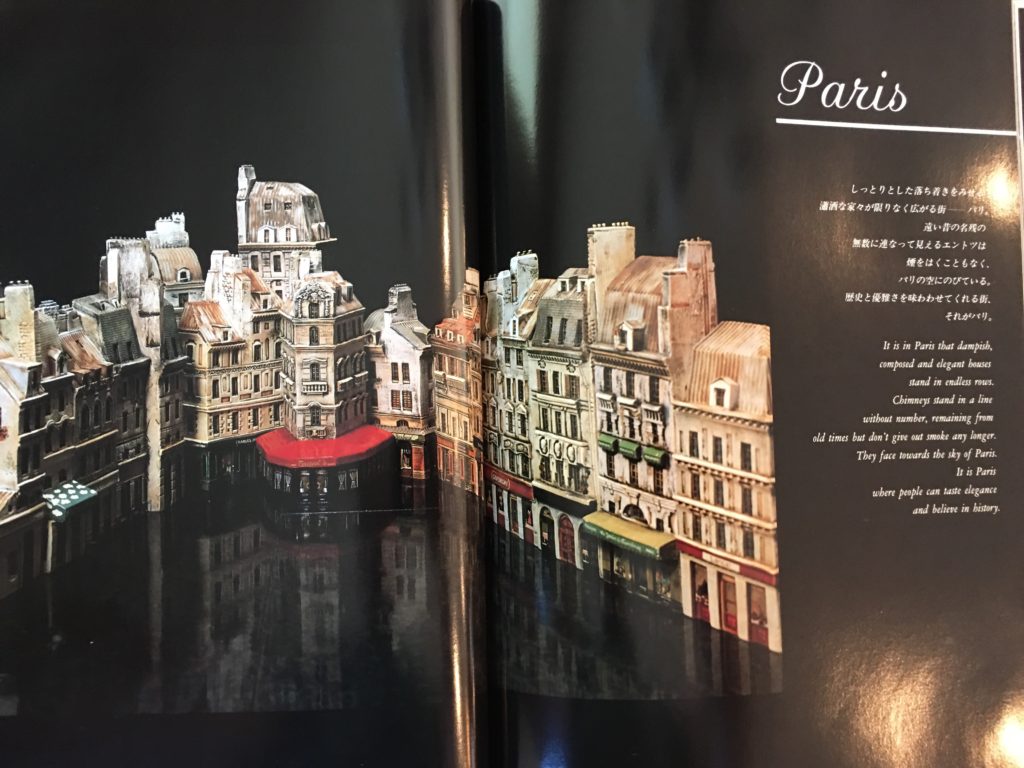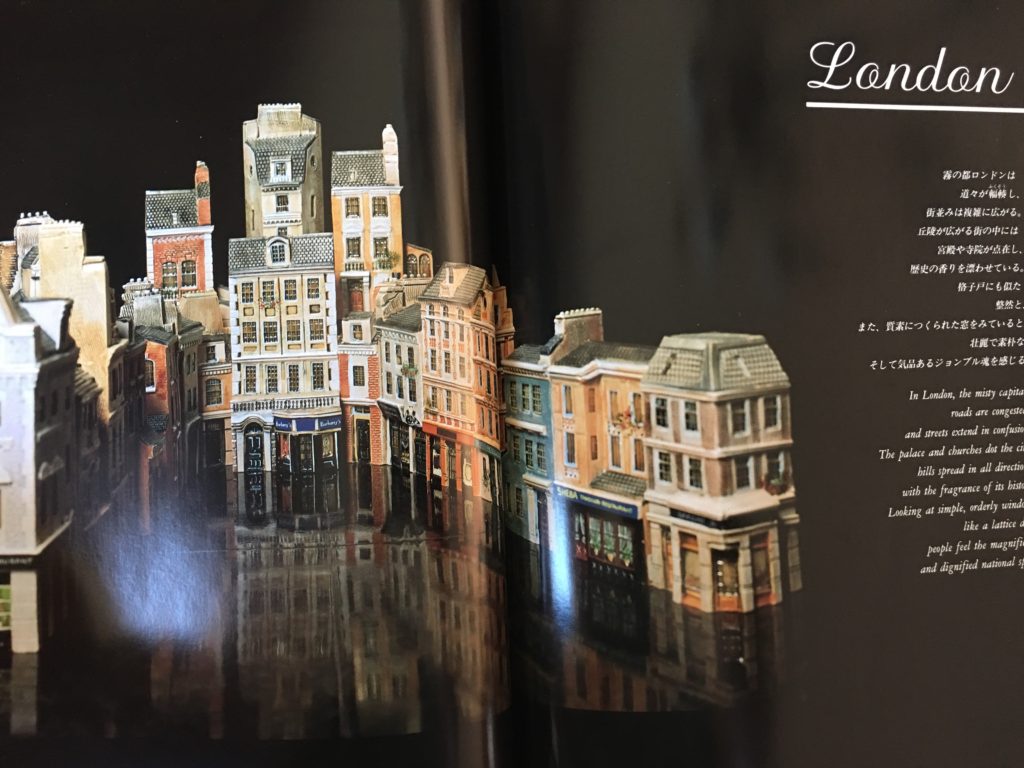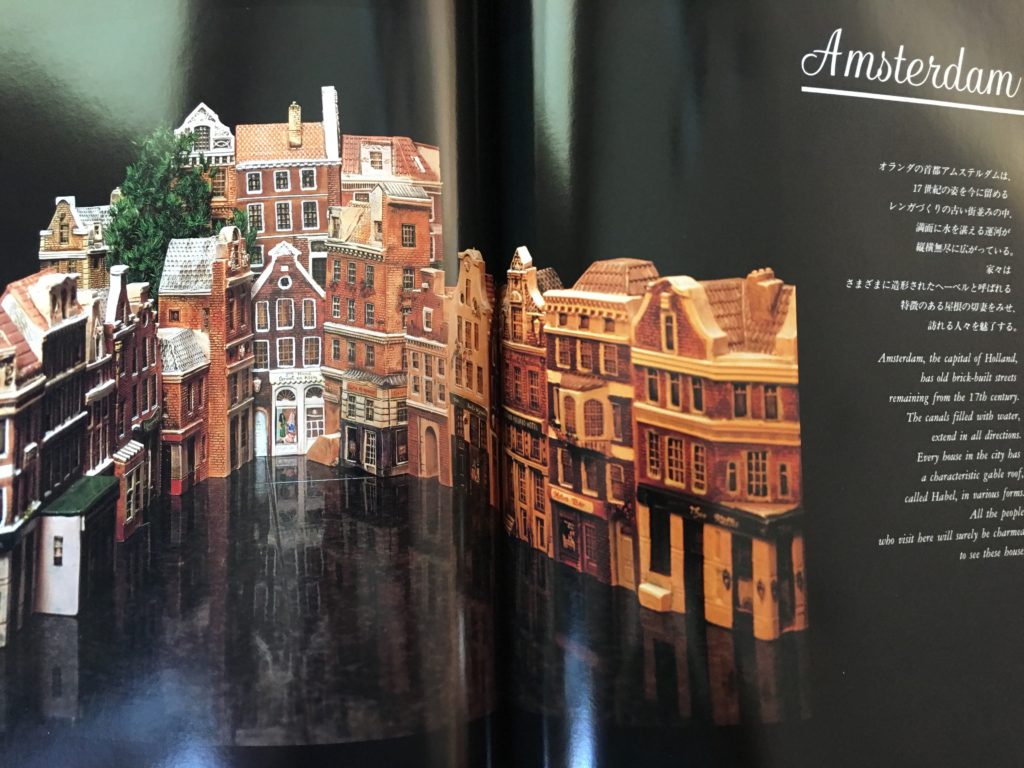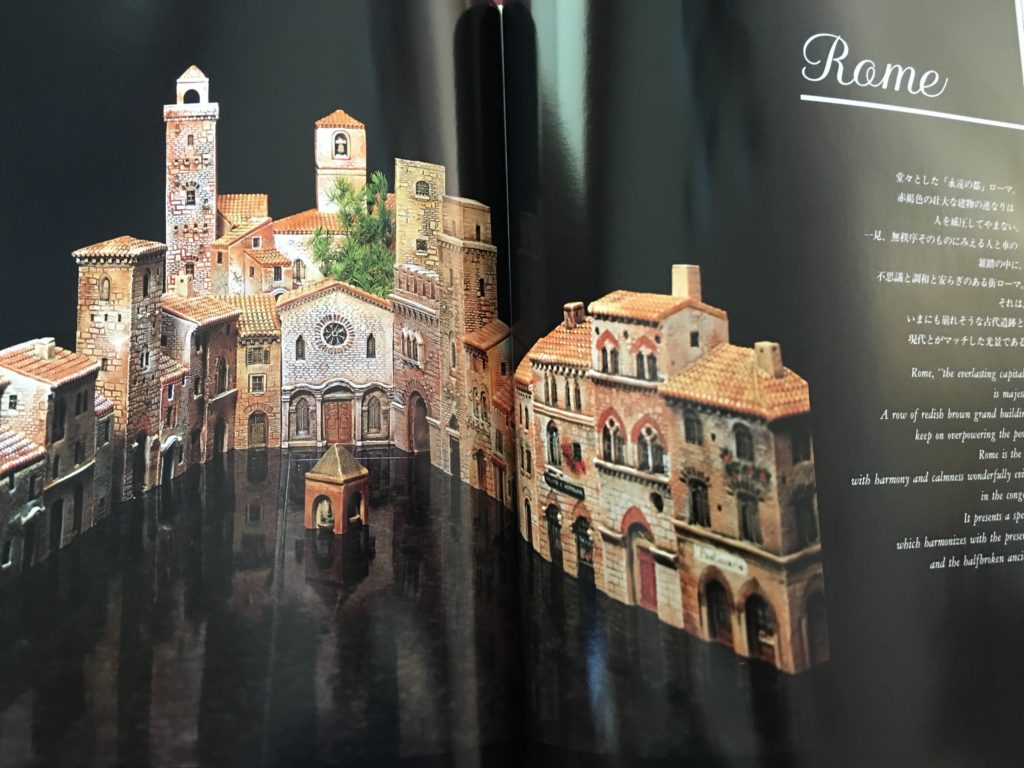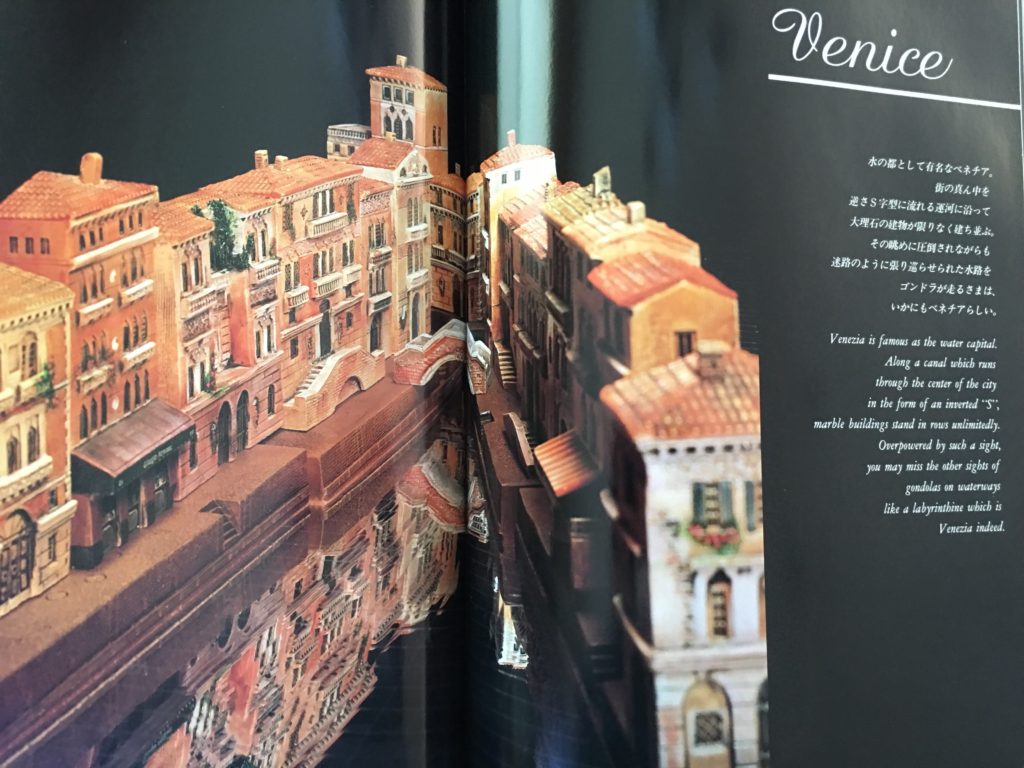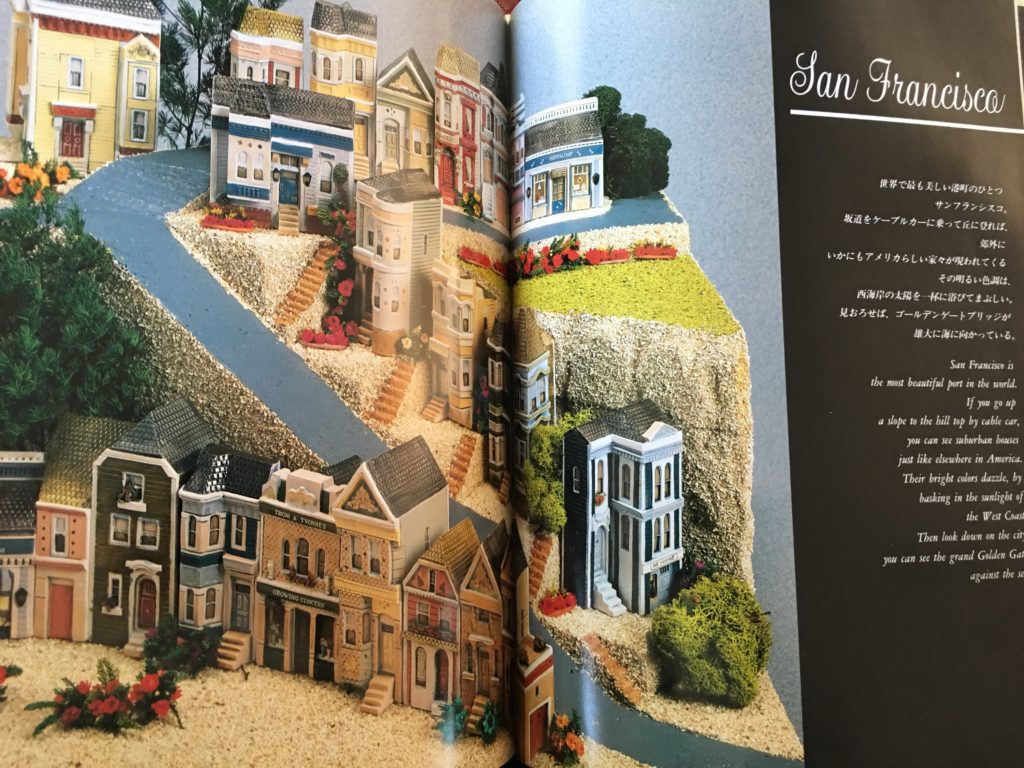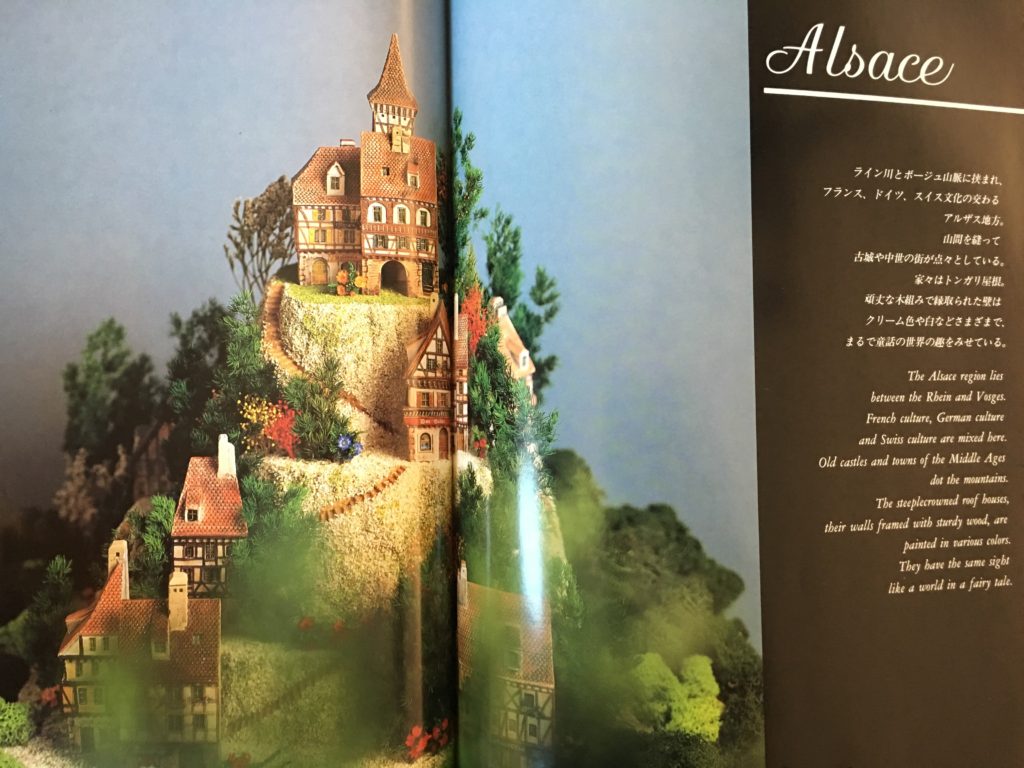 There are "neighborhood sets". Here are two examples of the sets for Paris and San Francisco: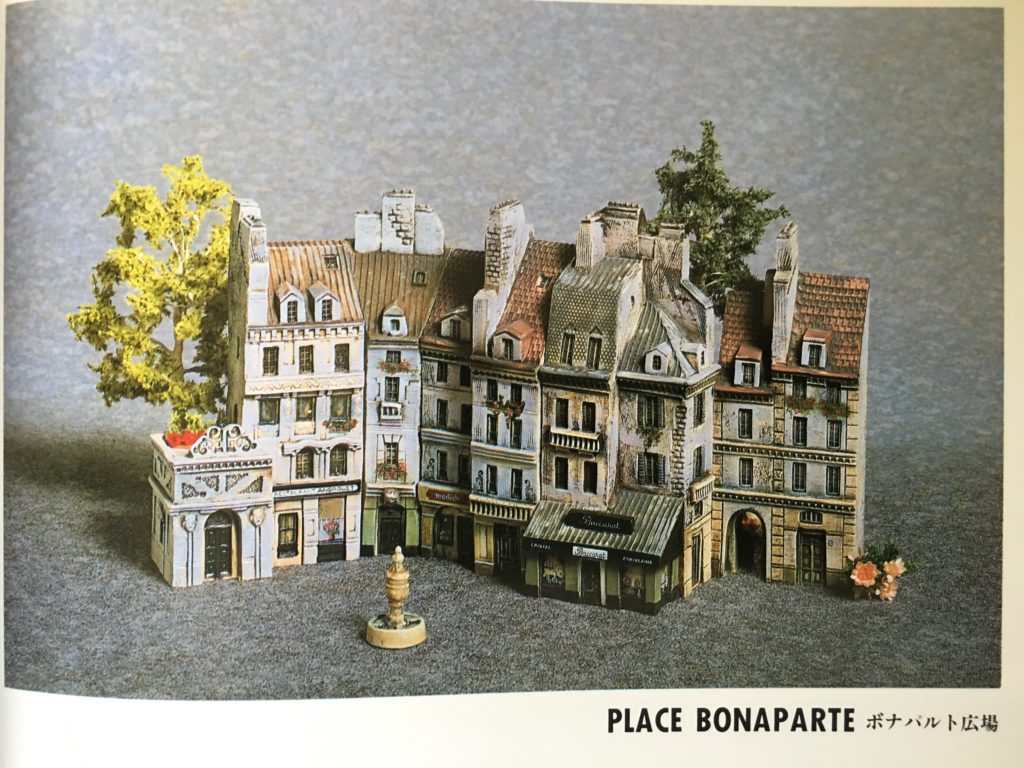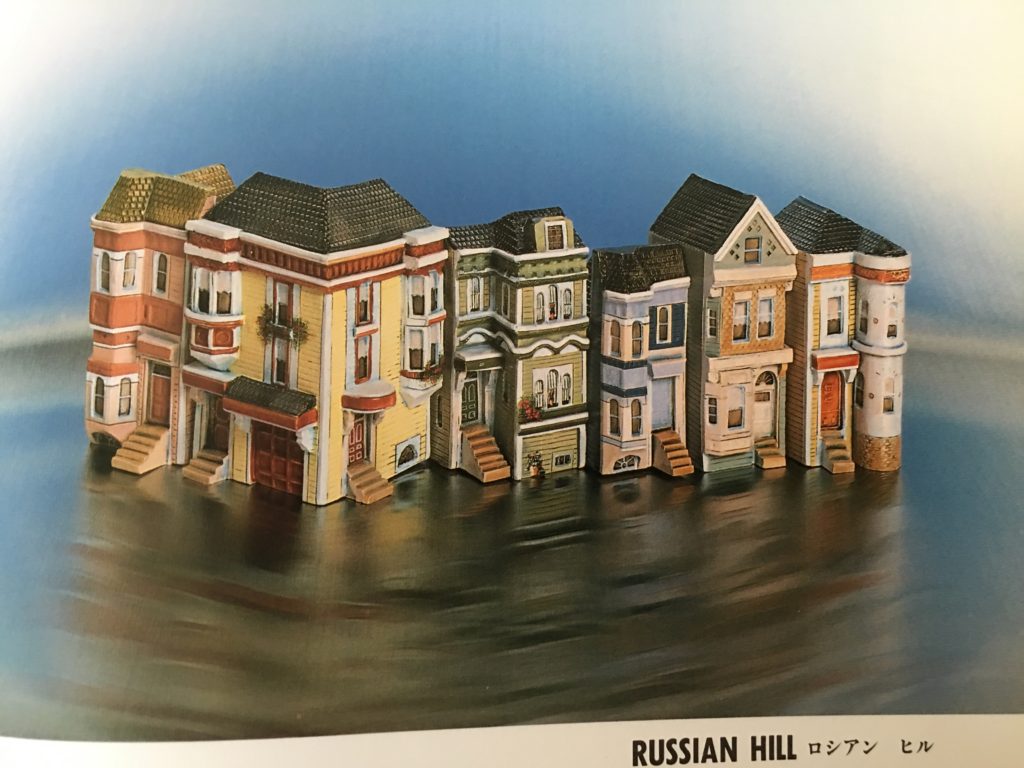 More content to come!